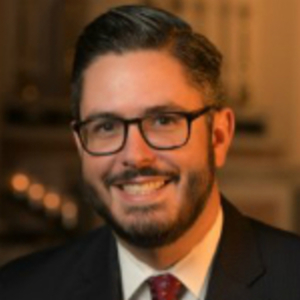 Edward Herrera
Co-Host of How We Grieve
Edward Herrera serves as the Director for the Office of Marriage and Family Life at the Archdiocese of Baltimore.
Prior to this, he was the Director of Adult Faith Formation at a parish in Houston, TX, where he was an adjunct instructor of theology and Director of the Rev. William J. Young Social Justice Institute at the University of St. Thomas. Edward earned his BA from the University of St. Thomas and his Masters from the Pontifical John Paul II Institute for Studies on Marriage and Family at the Catholic University of America in Washington, DC.
Edward resides in Parkville, MD with his wife, Joanna, and their three children.
Edward Herrera has hosted nine Episodes.